TV Series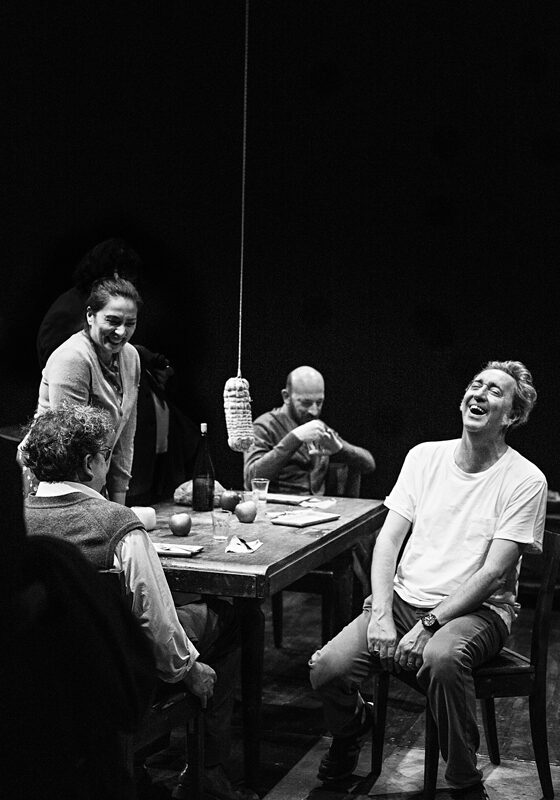 Production
FREMANTLE
IN CONJUNCTION WITH THE APARTMENT, A COMPANY OF THE FREMANTLE GROUP
Year
2022
A series by
Mattia Torre
Directed by
Paolo Sorrentino
Broadcaster
Rai
Distributor
Rai 3 e Rai Cultura
Cast
Valerio Mastandrea
Geppi Cucciari
Valerio Aprea
Massimo De Lorenzo
Cristina Pellegrino
Carlo De Ruggieri
Giordano Agrusta
Synopsis
MIGLIORE (A BETTER MAN)

WITH VALERIO MASTANDREA
The at once comical and terrible story of Alfredo Beaumont, an ordinary man who, after an accident he caused (for which he feels responsible but of which he is eventually acquitted), undergoes a profound crisis and turns into an evil person. As a result, society suddenly opens all doors to him: Alfredo advances in his career, women desire him, he overcomes his afflictions and fears. Migliore is a story about the times we live in, about people who build their success on unscrupulousness, cynicism, contempt for others. And about the paradox of the despised, who bow their heads before such people and – charmed by them – let them go ahead.
PERFETTA (A PERFECT WOMAN)

WITH GEPPI CUCCIARI
A monologue recounting a month in the life of a woman through the four phases of the female cycle. A woman who lives a regular life, punctuated by her habits, repeated day in day out, and who like most of us has to struggle in the world. But she's a woman, and her body is a perfect, albeit taxing machine that forces her to go through cycles that men know next to nothing about and of which even many women are not too cognizant. It is a social, emotional and physical assessment of twenty-eight comical and desperate days in her life.
QUI E ORA (HERE AND NOW)
WITH VALERIO MASTANDREA AND VALERIO APREA
A head-on collision between two scooters in a remote street of the outskirts of Rome; it's the 2nd of June, a national holiday and help is slow to arrive.
The two men lying on the ground are opposites, anthropologically irreconcilable, doomed to hate each other: Aurelio is a famous chef with a cookery radio show in which he entertains housewives, and not only. Always a positive thinker, he's self-confident and defines himself as hot-blooded. Claudio, on the other hand, is unemployed, a mama's boy, awkward and lazy, always on the verge of packing it in but miraculously still alive.
456
WITH MASSIMO DE LORENZO, CRISTINA PELLEGRINO, CARLO DE RUGGIERI AND GIORDANO AGRUSTA
The story of an isolated, closed family living in the middle of a valley beyond which they feel the unknown lies. Father, mother and son are ignorant, distrustful, tense. They launch accusations at each other, they top up a tomato sauce left by their long-dead grandmother, they argue, pray, and spend their time hating each other. Each represents to the others what is most loathsome in the world.
And yet a truce is needed, because a long-awaited guest is arriving, someone who can and has to change their future. Everything is ready, everything is perfect.
But the truce is destined not to last.
IN MEZZO AL MARE (IN THE MIDDLE OF THE SEA)

WITH VALERIO APREA
The Aurelia road. 3.30 a.m.
A return journey from a wedding. A man witnesses a car accident and now, months later, he has been summoned to 'explain his position' before a judge. But testifying implies a fairly precise knowledge at least of the fact in question, and this he finds quite difficult. Because he has realised that he understands nothing, neither about himself nor about the world around him. Because in an age when everything has to be clear, he's at the mercy of the waves. Is it a craze of this era to be able to describe ourselves perfectly?
GOLA (GLUTTONY)

WITH VALERIO APREA

A portrait of Italy as seen through the morbid relationship with food, a symbol of overabundance, of false well-being but also of psychic chasms, of unbridgeable voids: we overeat so as to forget, to stop thinking, to lose curiosity, to stop being ourselves, to replace someone who's missing or whatever we lack. Between anger and irony, the text stigmatises the indifference of which Italy is capable, and which at the table, before sumptuous dishes, finds its ultimate expression, its ideal place.
Plays by Mattia Torre